Get the most out of your engagement session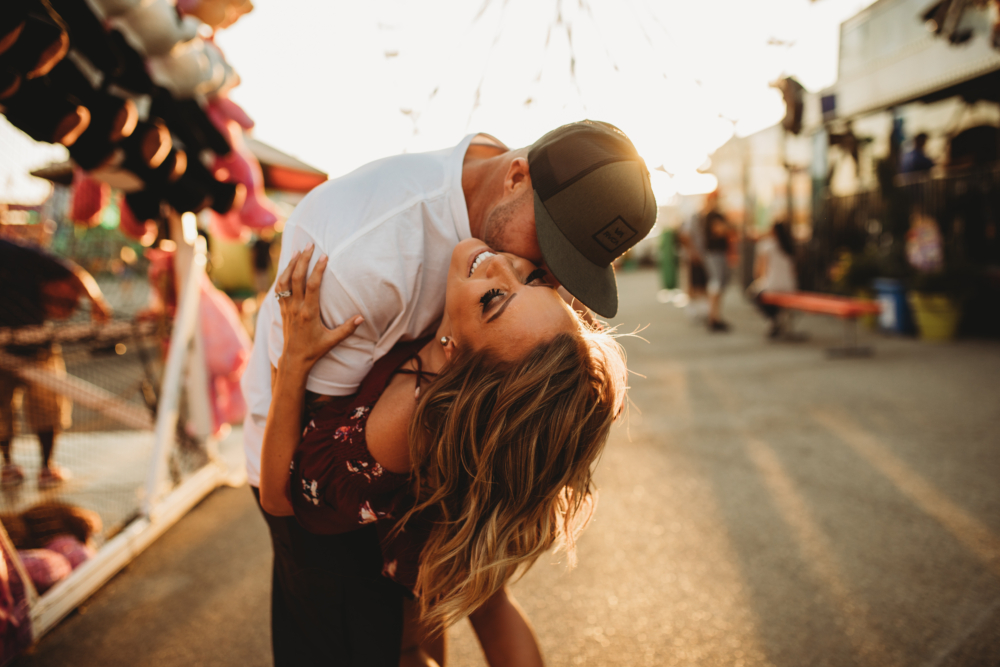 We're so excited for your engagment session! Doing engagement photos isn't just for your Save the Dates or wedding website. These are photos that you'll keep forever as a reminder of this precious time between dating and being a married couple. This is also a great opportunity for us to get to know you! Warming you up and preparing you for what to expect on your big day! We'll try out some poses and find out a little more about the two of you! Which in return will help make your wedding day smooth! We're so excited to capture the only time in your life when you get to be each other's fiances. We created this guide for you, and it's filled with great info on getting the best out of your engagement experience. Our goal is to create authentic images that are natural, candid, and fun!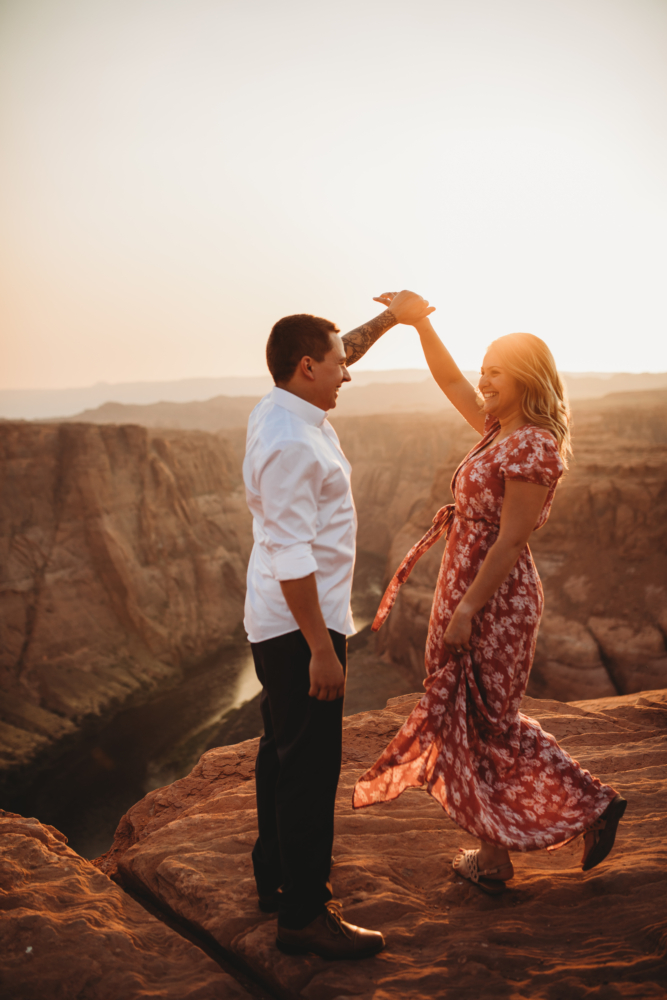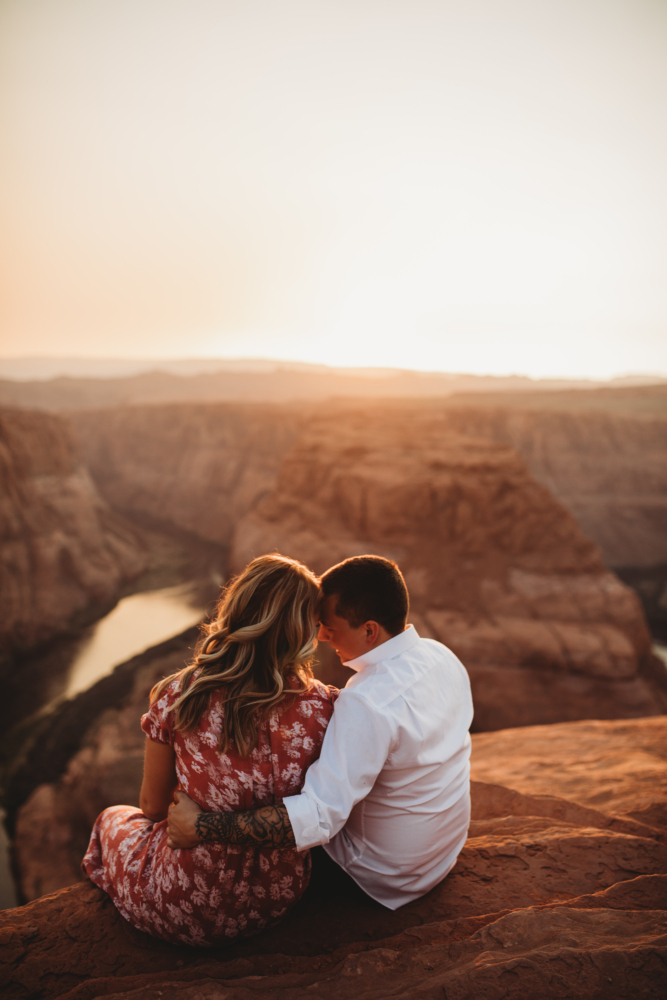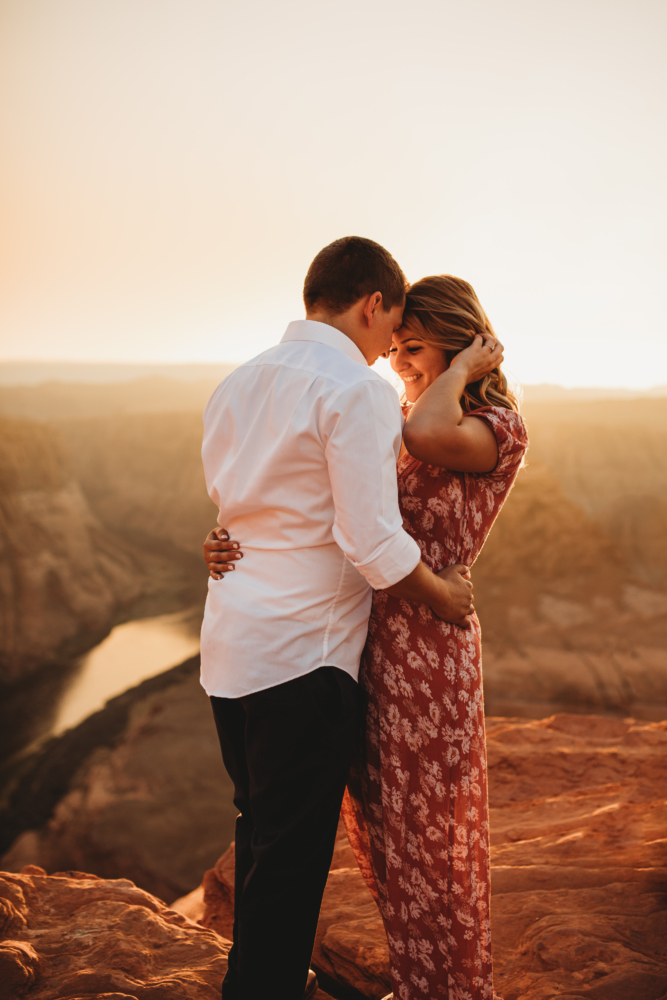 I photograph all of my sessions at sunset, using only natural light. I've found that sunset lighting is the best more romantic light. You don't want harsh mid-day sun and super high contrast photos. I begin all of my sessions approximately 1.5 hours before sunset. During "golden hour," when the light is the prettiest! To get the most out of your session, please plan for extra time when getting ready. Plan to arrive a few minutes early to your session and be ready to start at the scheduled start time.
Tip: If you have the time and can do it. Stop by a restaurant or bar for a quick snack and a drink (or two... depending on your tolerance). Sometimes a drink can help you relax and unwind those nerves that might creep up before your session.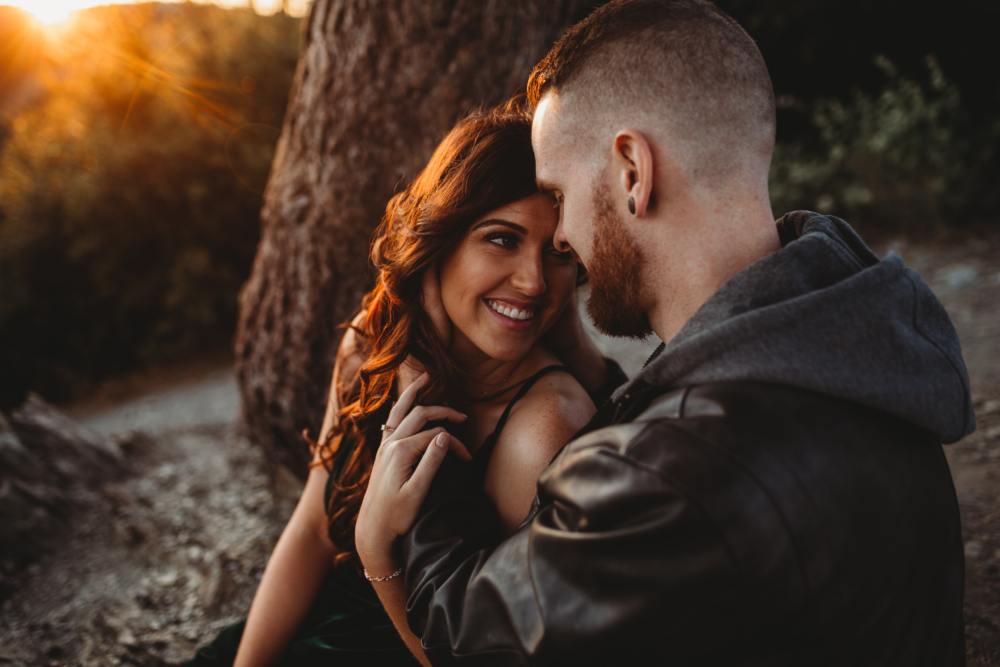 SELECTING THE RIGHT LOCATION
I've provided you with a list of location options to choose from. But I am very much open to new locations and travel! Keep in mind that travel fees will apply. You want the backdrop of your session to reflect the two of you! Are you the adventurous type? Maybe a mountain scene overlooking the valley is best for you? Also keep in mind the time of year. Is it spring? Maybe we can find a beautiful field of flowers? Winter time? What about a cute airbnb and we can take photos around the home for an in-door session.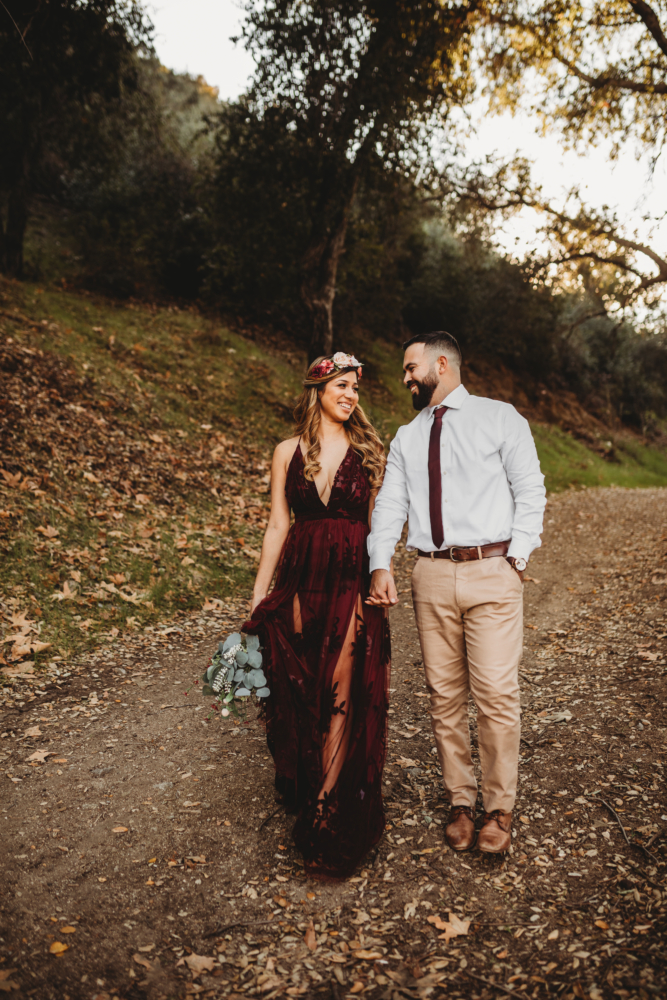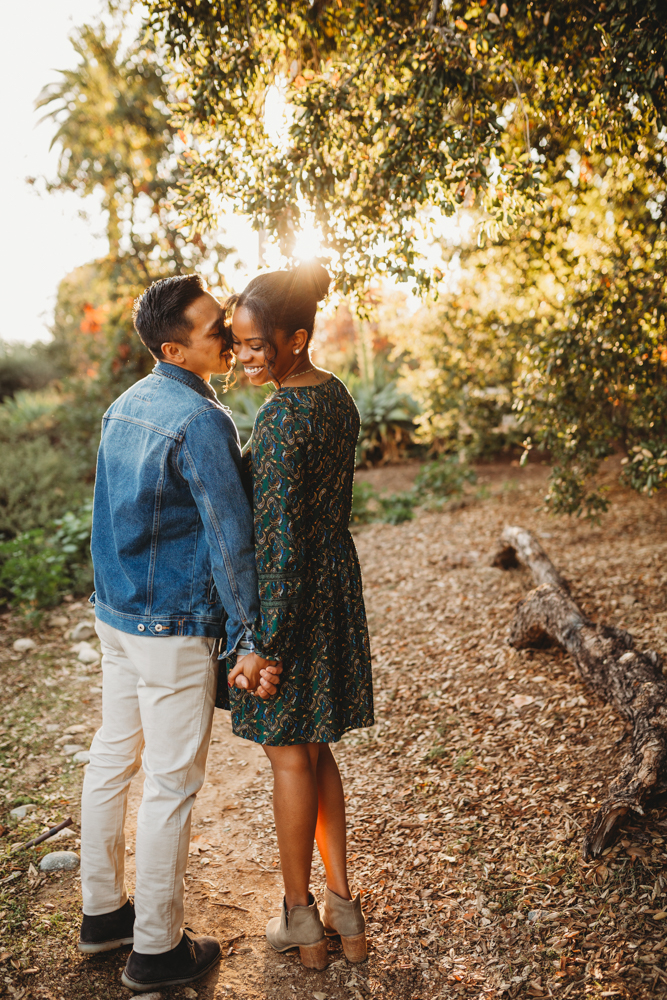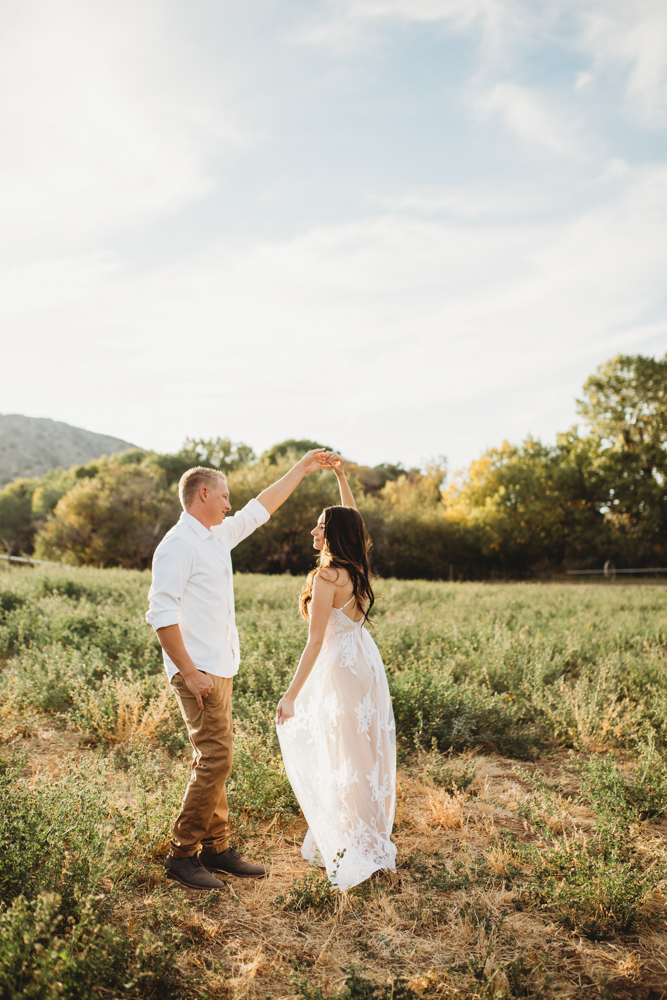 Styling for Her!
This is the moment you've been waiting for!
Have you thought about rocking a sequined gown, tulle skirt with a flower crown? But never had an occasion for it? This is your opportunity!! Just remember, there is no such thing as "too dressed up" when it comes to your engagement session. You can have fun with it!! If you don't want to add a new permanent piece to your collection, a lot of brides love Rent the Runway for their engagement photos because you don't have to spend a lot to feel like a million bucks. Plus, you can send the outfits back when the session is over. And girl, this is a great excuse to bring a new permanent piece into your closet!
Say, YES! To a dress!
Long, flowy dresses and skirts look amazing on camera!! They bring extra movement and flow to the photos. Cute, shorter-length dresses photograph beautifully as well. Dresses and skirts tend to look most stunning on camera because they really flatter the female body! We recommend avoiding pants and shorts for your session, and saying yes to a dress!
Flattering Silhouettes
Every woman, regardless of her shape has an area of her body that she's self-conscious about. Choose a dress with a flattering silhouettes and color that complement your natural features! It's the best way to ensure you'll love your photos!
Three-quarter length sleeves create an awesome slimming effect on all arms. Maybe pair a cute jacket, blazer or cardigan with a dress. And you can always take it off for a two-look effect!
Heels help make your legs and butt look amazing! Closed-toed heels in particular look great on camera because they carry out the line of your leg all the way down to your toe. If your toes are showing in a peep-toe heel, schedule a pedicure before your session so you don't regret letting your feet show. These little tricks make all the difference!
Bring a pair of flats to wear in between shots. Some of our locations require a small hike/walk!
Coordinate your look!
When you're deciding on outfit with your fiance's, keep in mind that your outfits will look the most cohesive on camera when the color palettes coordinate, but don't necessarily "match." You should each aim to wear a different color, but stay within a color palette family. Example, if you're wearing a blush dress and nude heels, he could wear a navy coat with gray pants, paired with brown shoes.
Extra tips!
Clean your ring! Whether professionally or a little toothpaste with a brush. You want that ring to sparkle!
Have clean and cut nails! This is your engagement session, stop by the salon for a pretty coat of polish! Something in the neutral range is always best!
Avoid clothes that might show bra straps or tags.
Avoid clothes with logo or branding
Hair & Makeup!
Need to set up your make-up trial before your big day? Why not set it up during your engagement session! We have a list of Make-up artists we know and trust to help you along the way! Having your hair and make-up done professionally will give you an extra boost of confidence in front of the camera. We highly recommend going pro!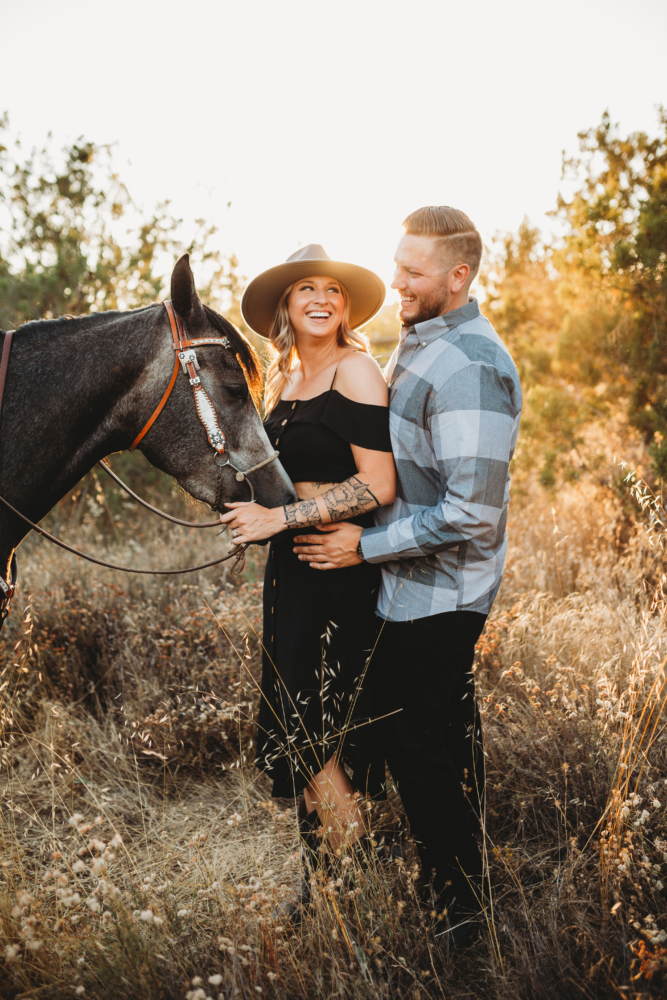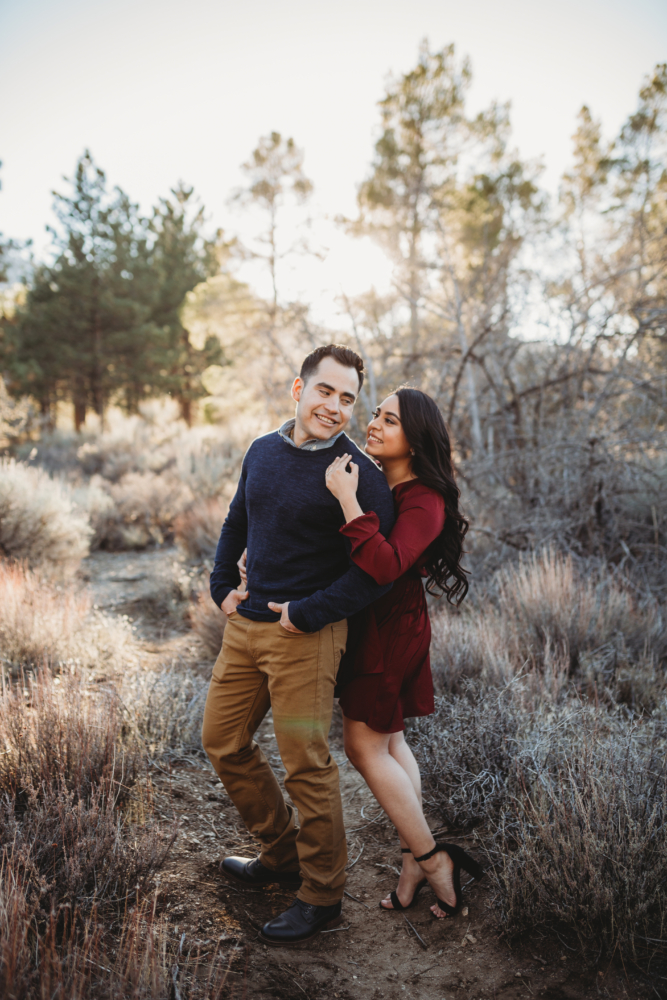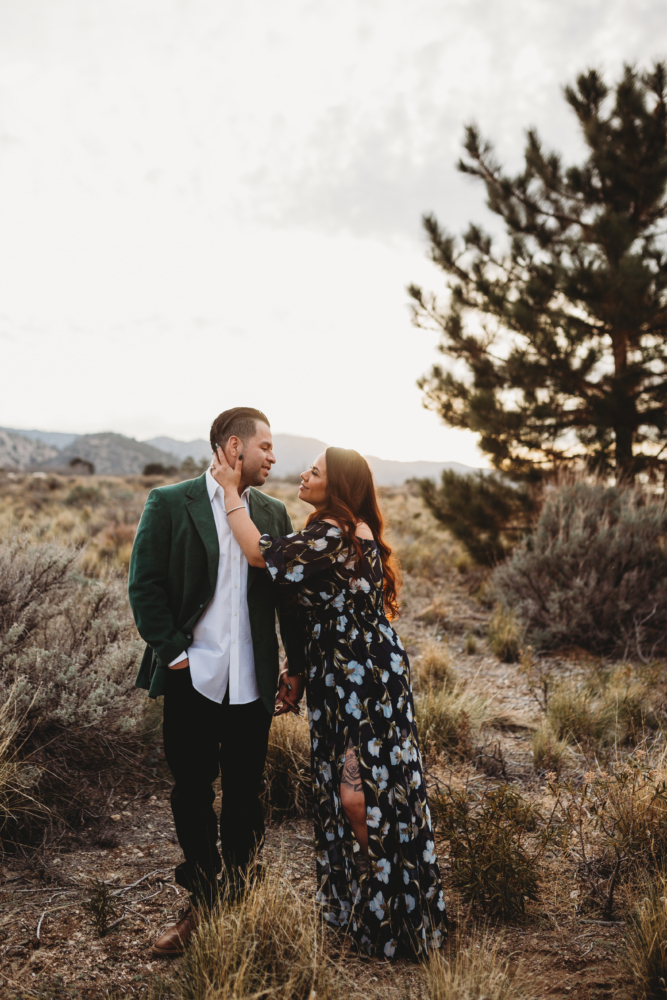 Styling for Him!
Suit Up!
Does he have a good suit? Some guys do. Not everyone does! Maybe nows a great time to suit up!! Our friends over at The Created Gentleman can help you out! It's a lot more affordable then you think! A solid grey or navy suit always looks good! Ties, bowties, pocket squares, colored socks, belts, tie clips, suspenders, vests and watches are great complements to any suit.
Layered Look!
Your guy not the suit type, that's ok!! A nice pair of jeans, with brown leather boots, collared shirt with a sweater or blazer (depending on the weather) look great!! Suit pants, dress pants or colored pants work best. Brown leather dress shoes complement almost every look, whether he's wearing a full suit or a blazer and jeans.
Things to Avoid:
Hats
Logo or Branded Clothes
White Socks
Sandals
A fresh hair cut is a must! If your guy has a beard, a nice trim for a fresh look will make all the difference!
Ladies, let's prep your guy!
Not every guy is excited to get in front of the camera. Because they don't have an expectation of what's to come and why it's so important to you. Take 15 mins to explain to him and empower him on why these photos are so important. Let him know why you chose us. By the time we're done with our session, he won't believe how fast it went and just how much fun he had!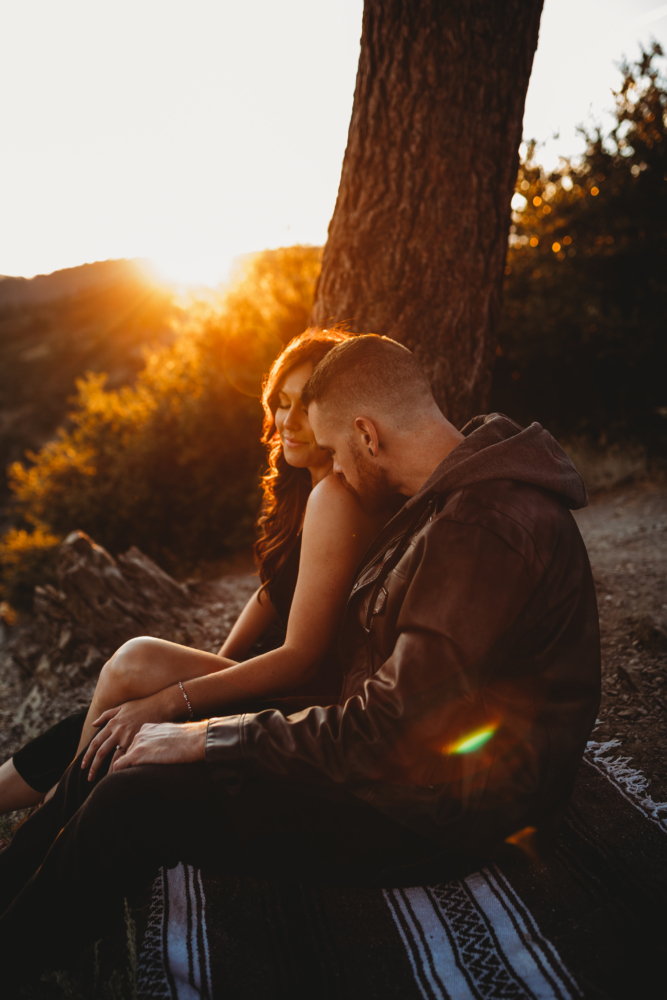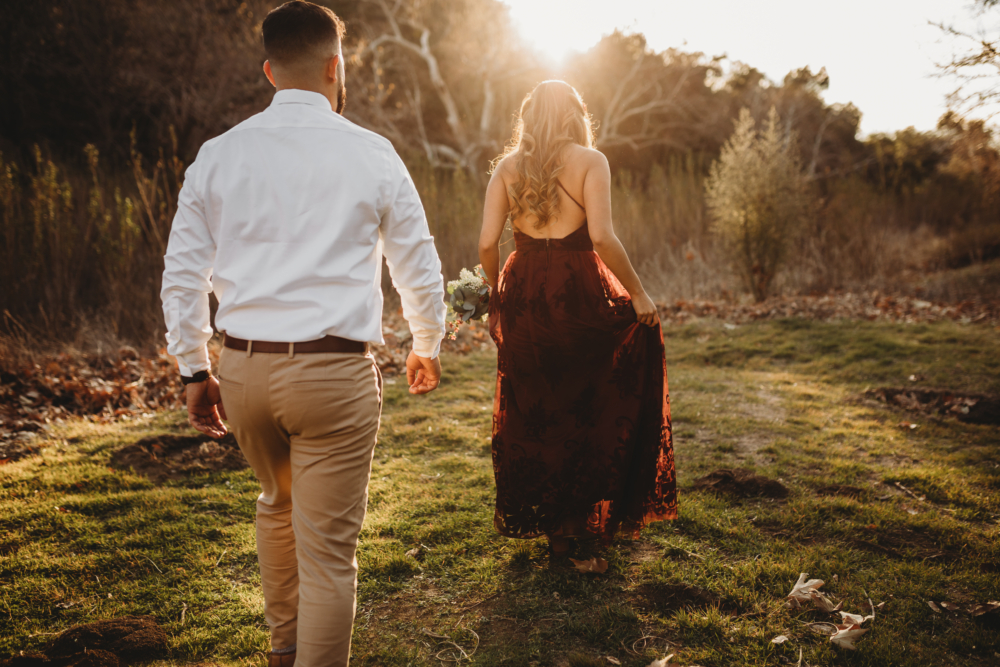 After your session
You're all dressed up! You two look incredible. What now? Take this opportunity and plan a romantic date night! Sometimes wedding planning can get a little overwhelming. Go relax, have a yummy dinner and unwind with your best friend!