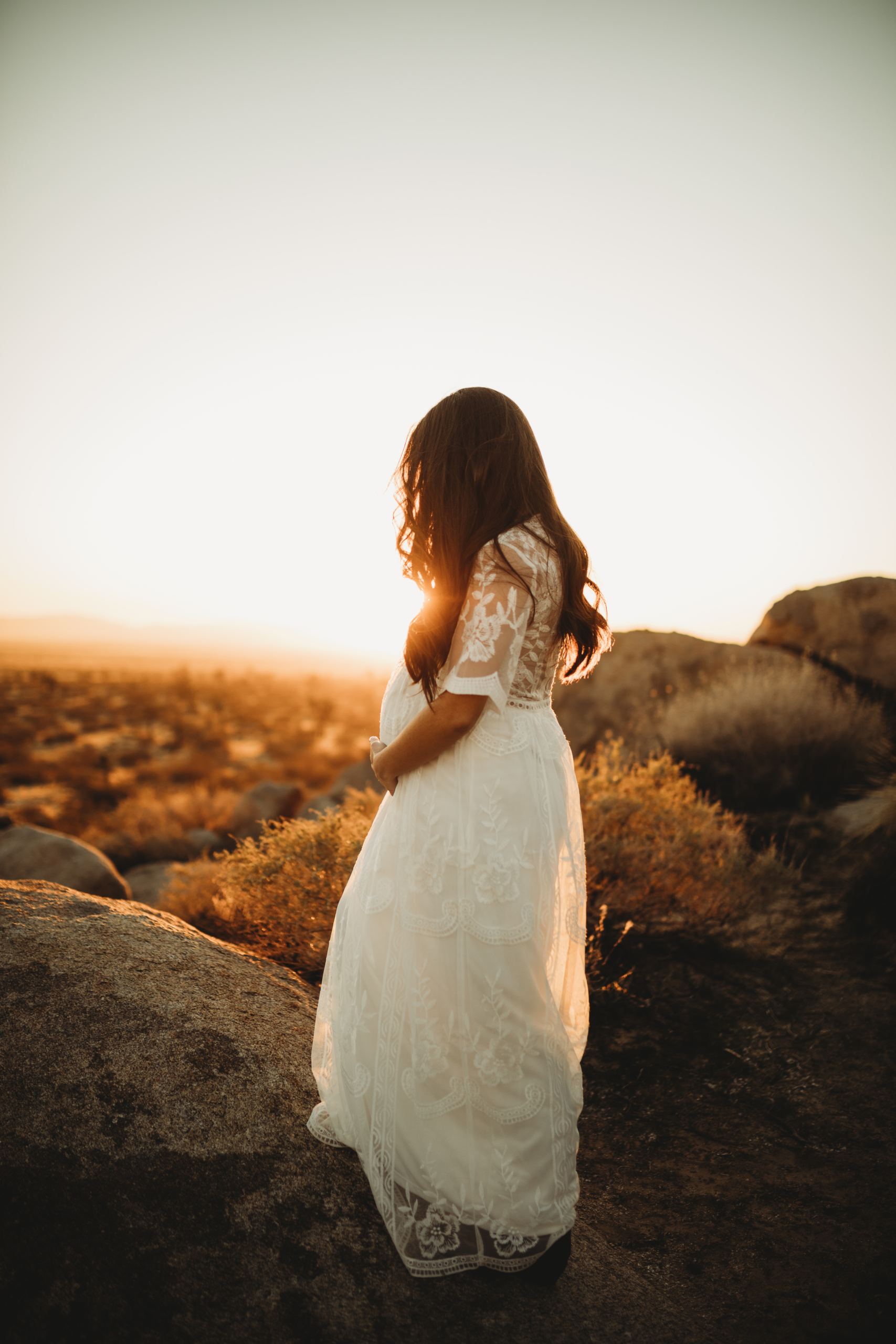 Nancy & Justin contacted me in early January for a maternity session. Naturally, I assumed they were from our area and wanted a different scene from the desert we're surrounded by. We live here and most people try to avoid it. I personally find so much beauty in the desert and I've been wanting to do a session overlooking a golden sunset. When Nancy mentioned they were from San Diego and really wanted a desert boho vibe, I about jumped out of my seat! Desert scenes are all the rave!! Especially in Joshua Tree, CA.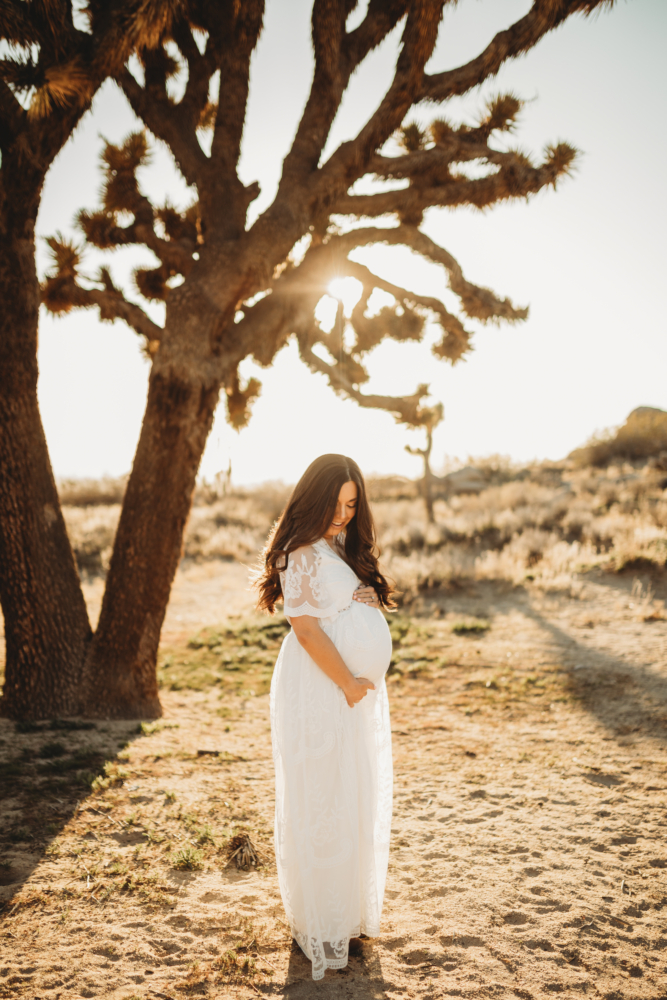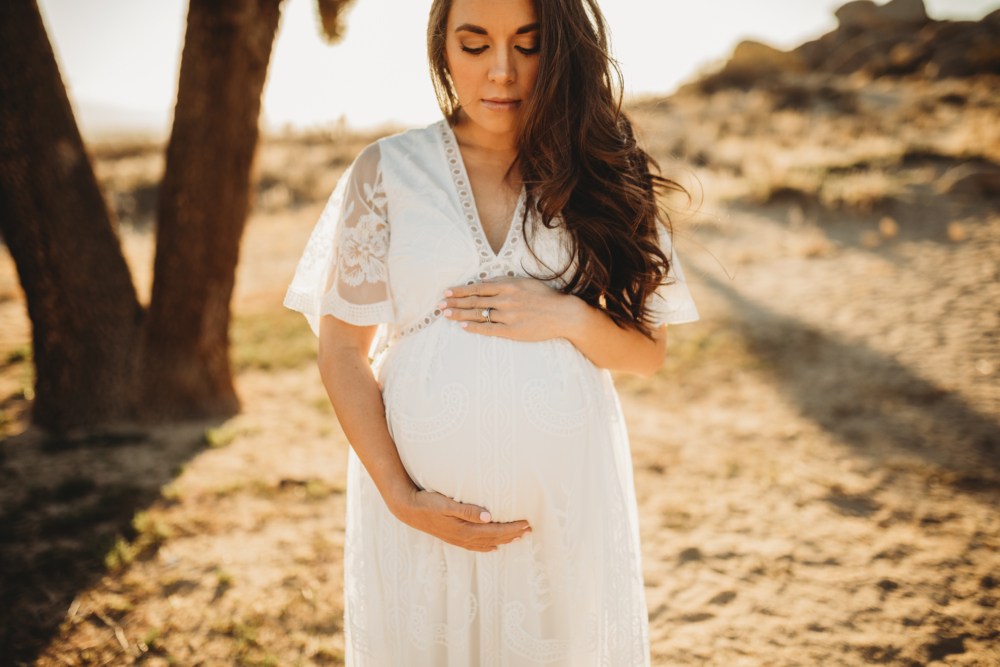 So I scouted the area, knowing I wanted to head East towards the buttes in Lake Los Angeles. I found the perfect spot! High elevation, easy to find, and a small hike up a hillside for an AMAZING VIEW!! I was hoping Nancy was up for the challenge of hiking up a hillside.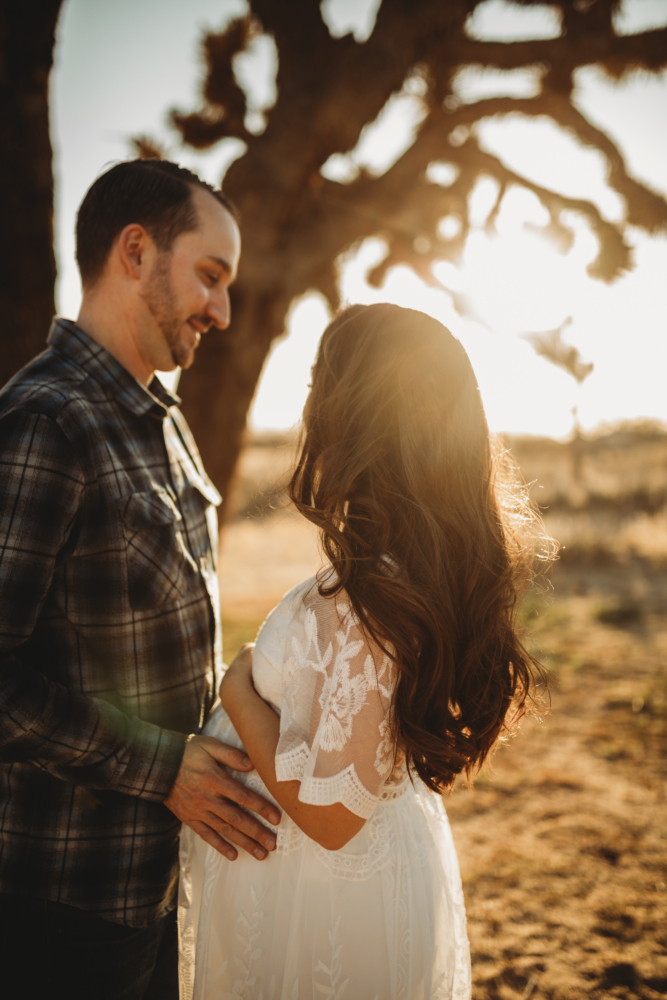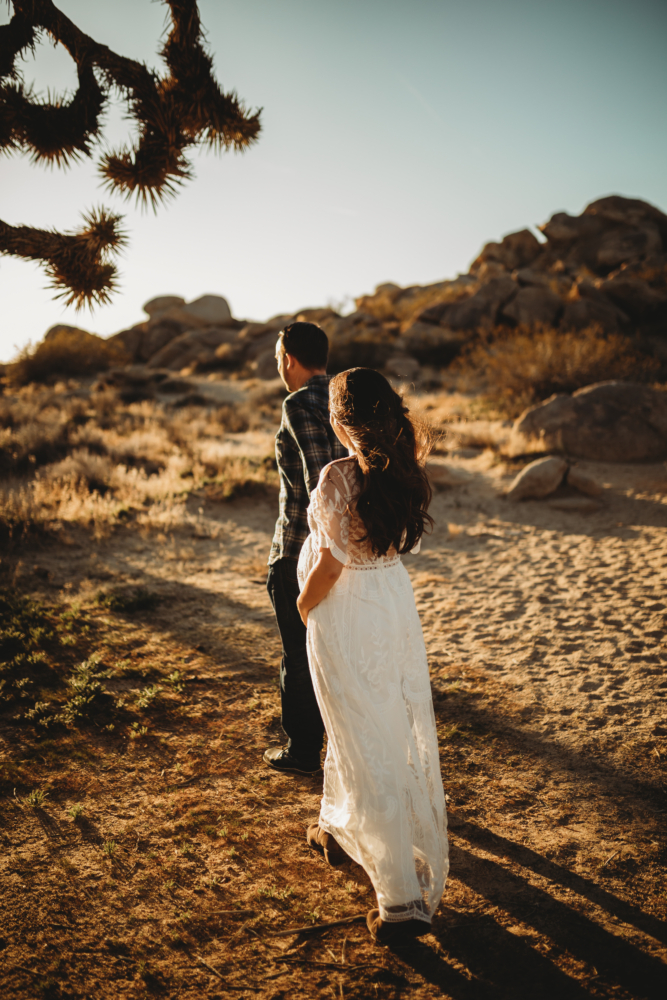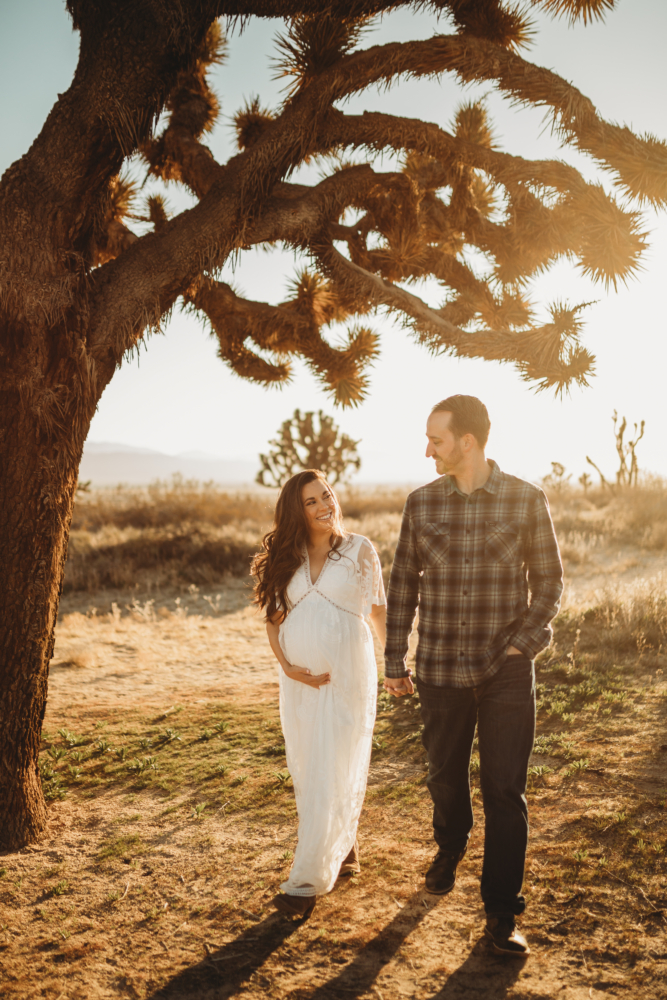 Being pregnant not so long ago myself, I knew the struggles of carrying that baby bump. And not everyone is up for hiking in a dress, up a hillside. Let alone doing it 33 weeks pregnant.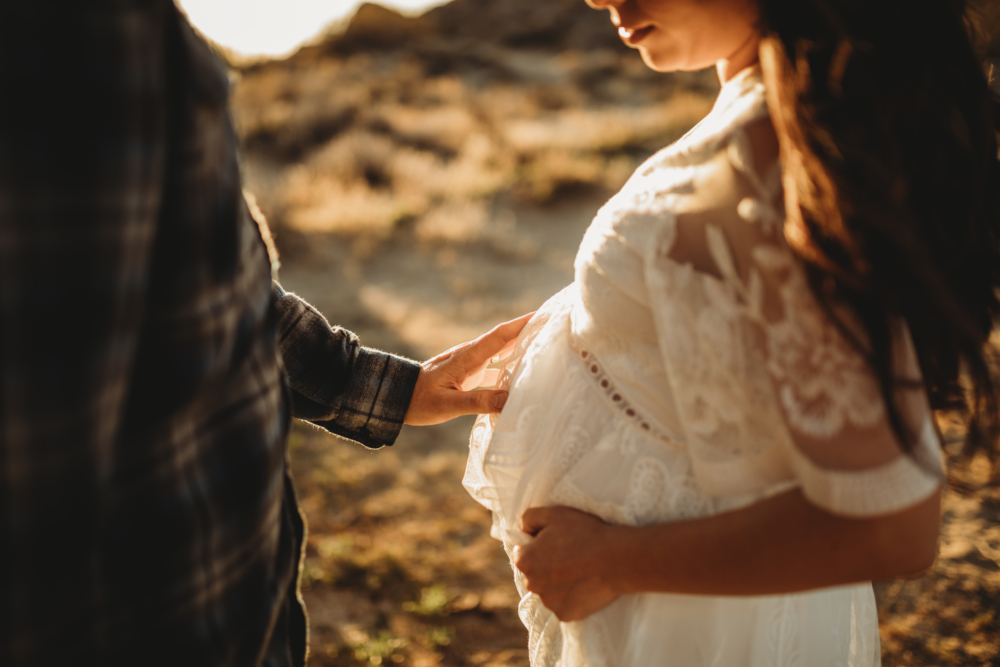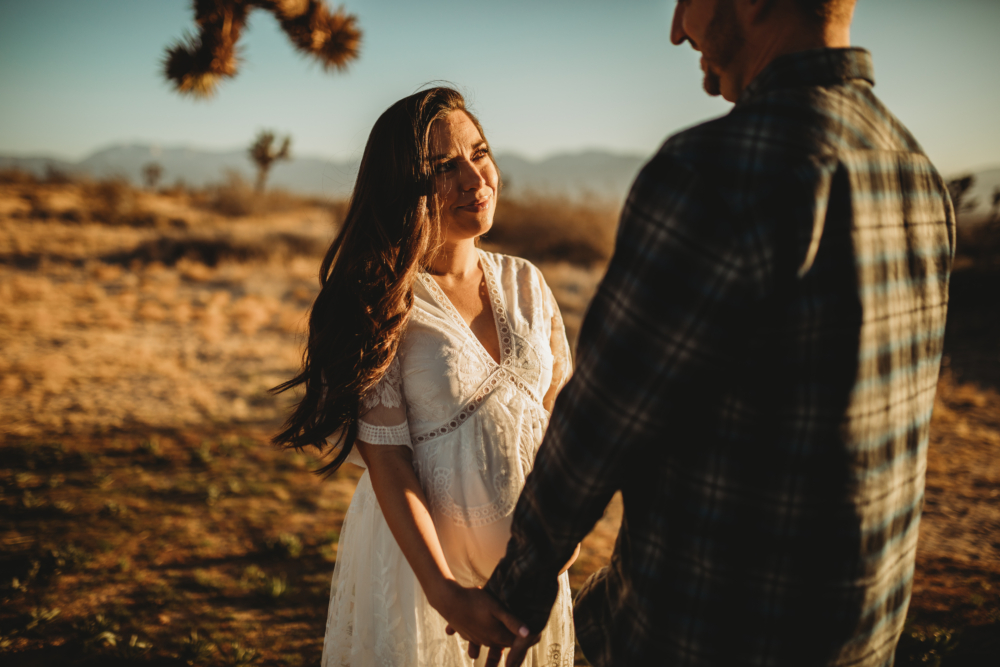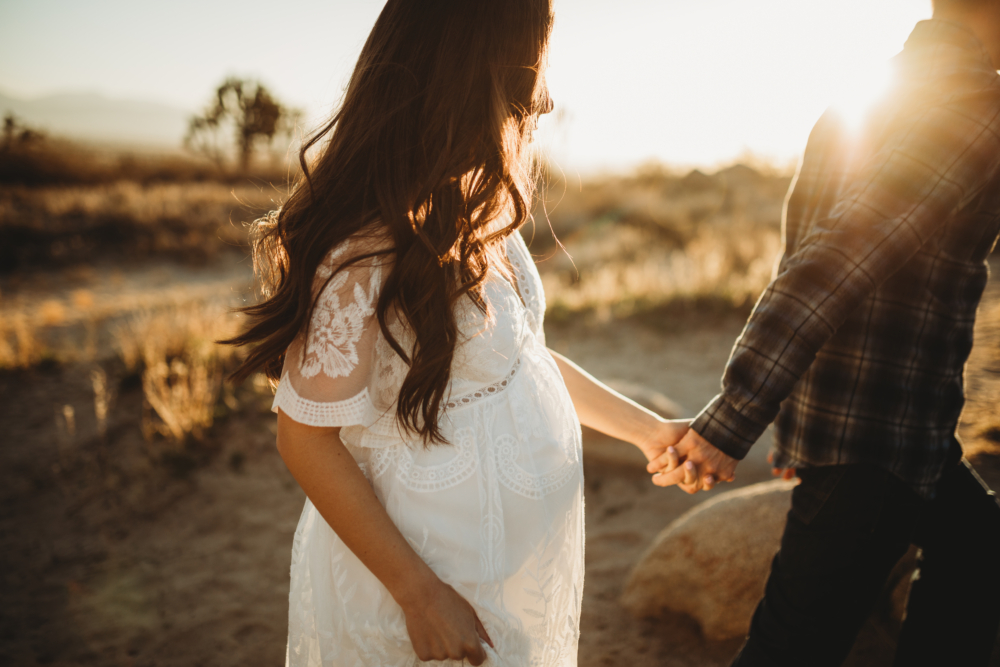 But Nancy was up for the challenge! They made the drive to the desert from San Diego and a hill wasn't going to stop her!!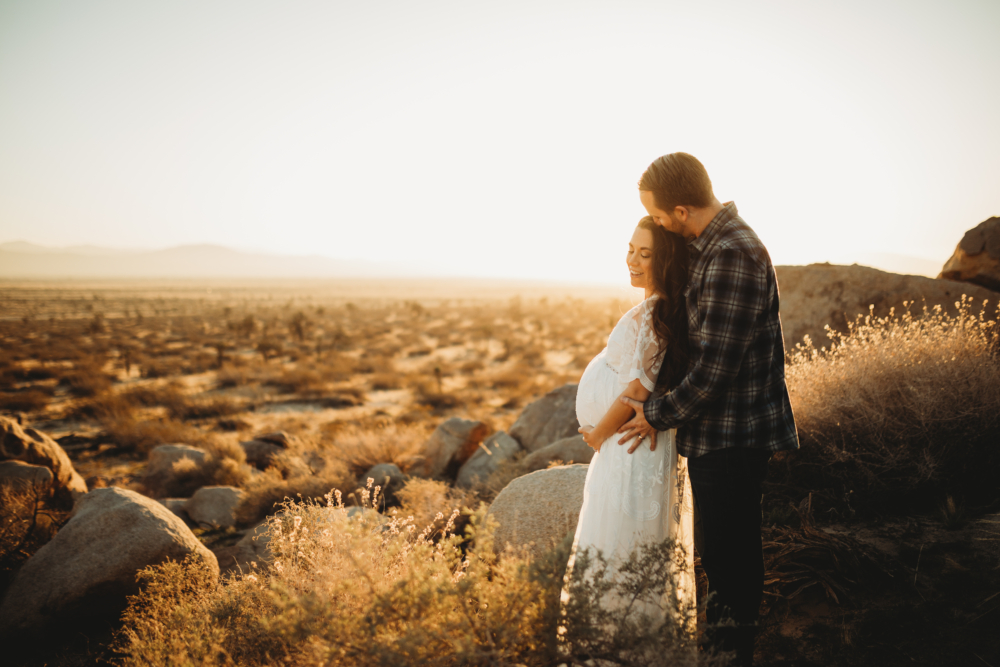 The day was cold and windy. And sweet Nancy picked out a PERFECT white lace dress which accented her beautiful bump perfectly! I half expected to cut the session short due to the cold and wind. But they kept moving forward and trusted my vision! Which is really a dream!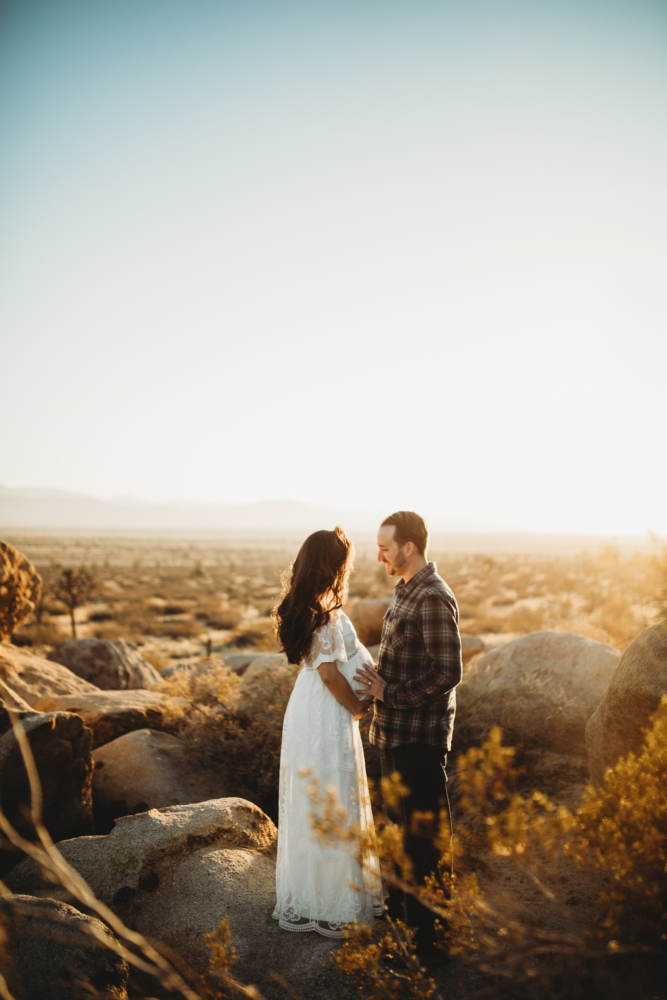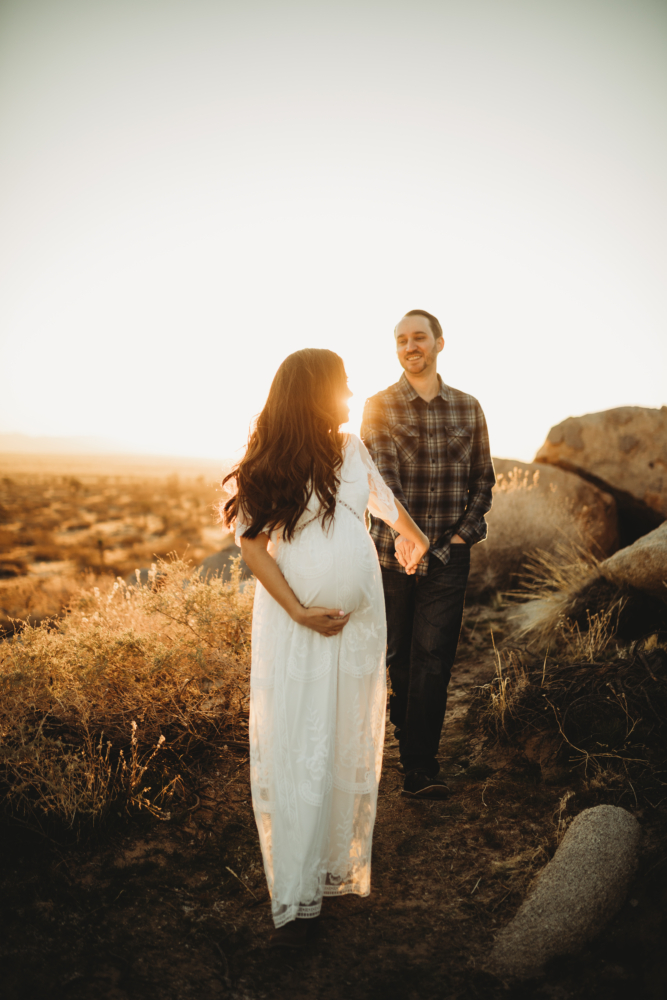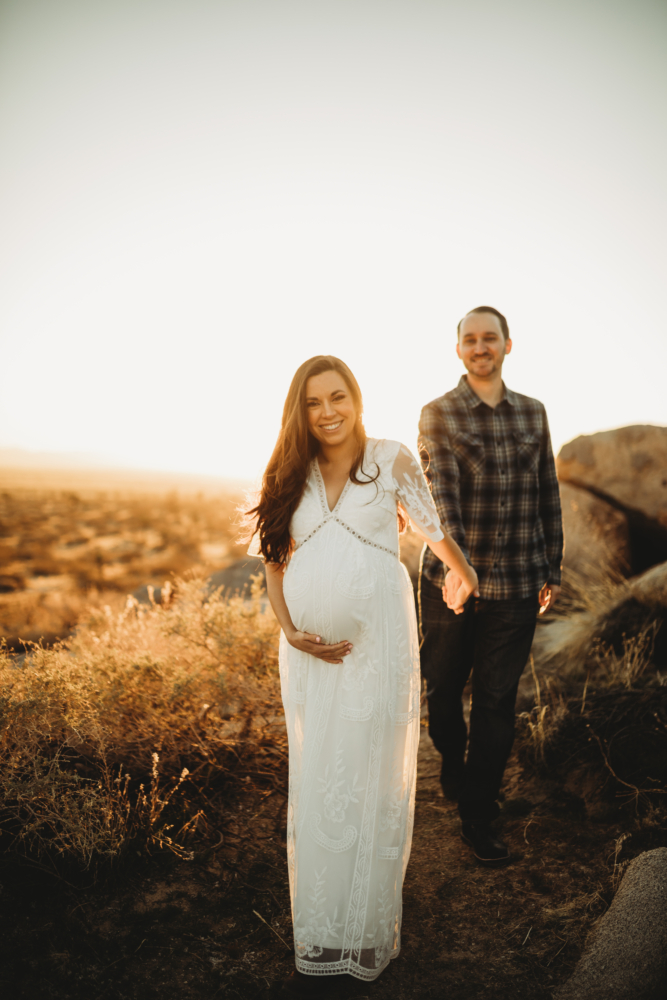 Little did I know that this session would be one of my favorites to date. The energy and vibe were beautiful! The fact that they trusted me so much with a vision was pretty much the best thing ever.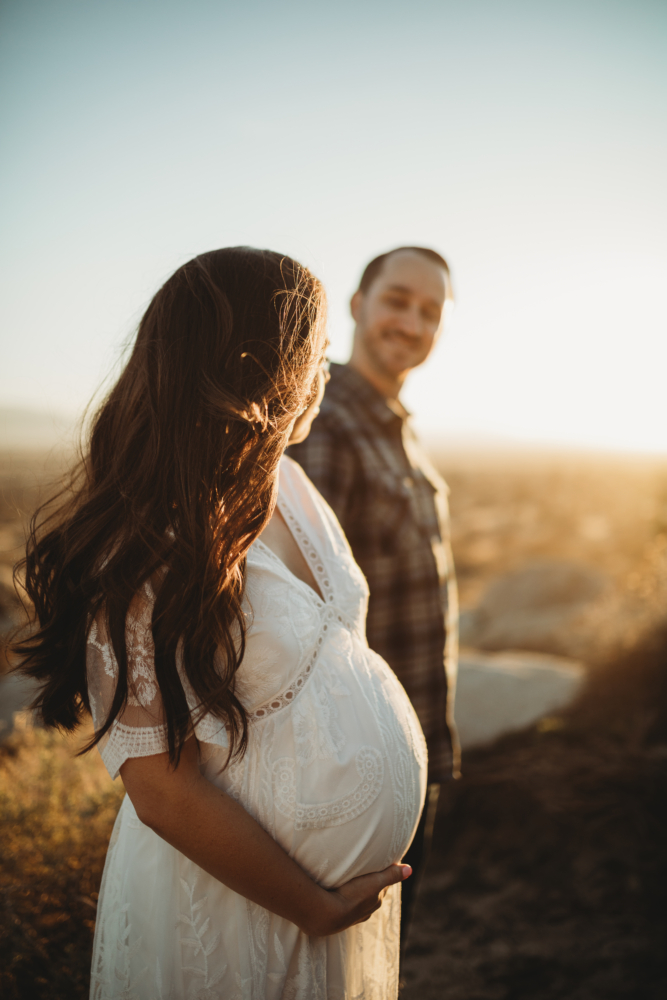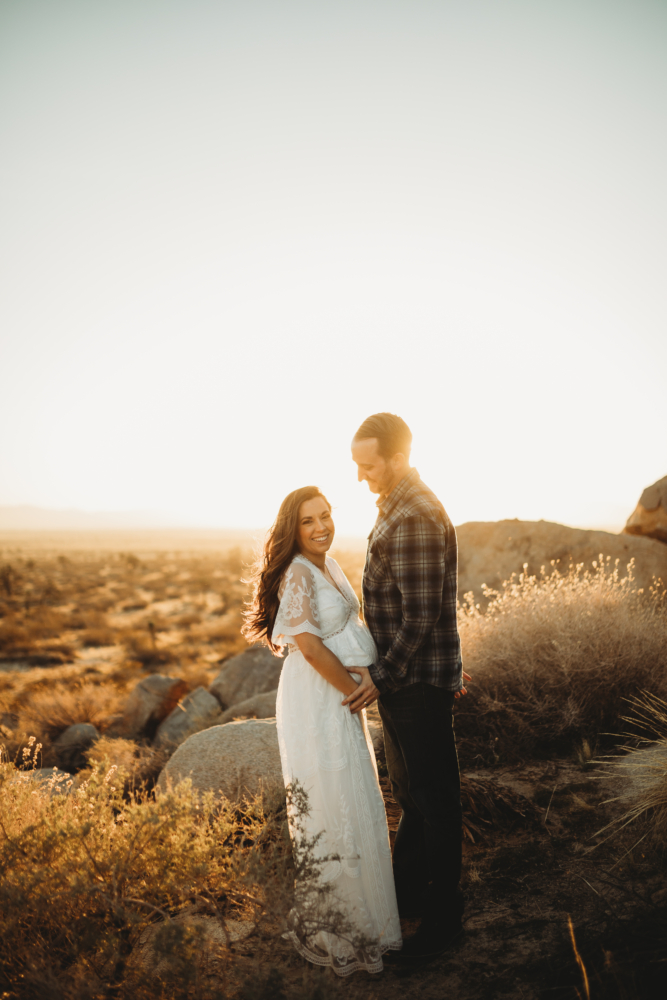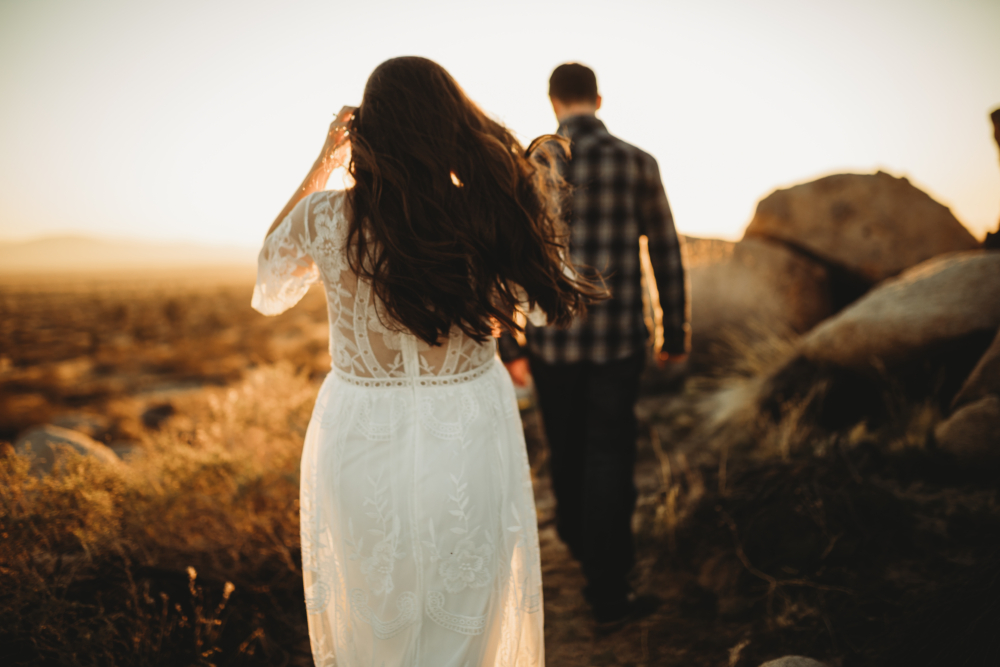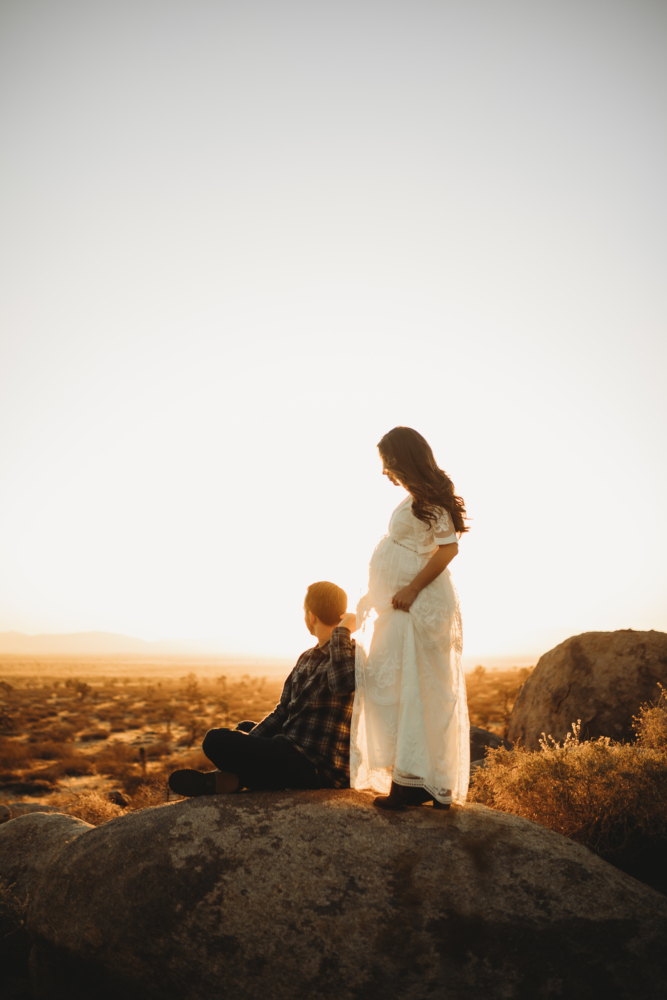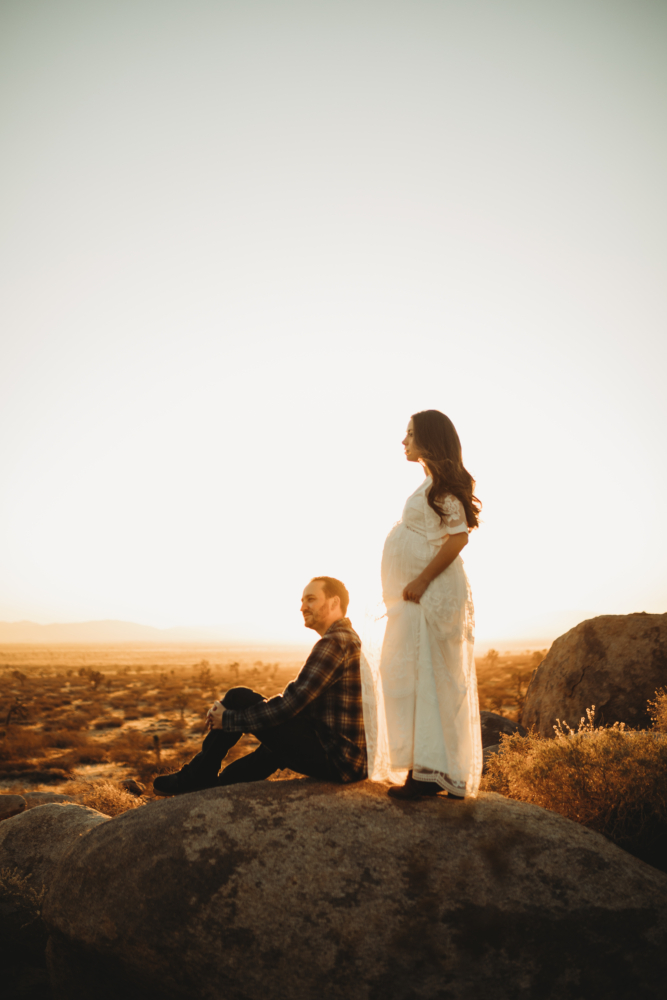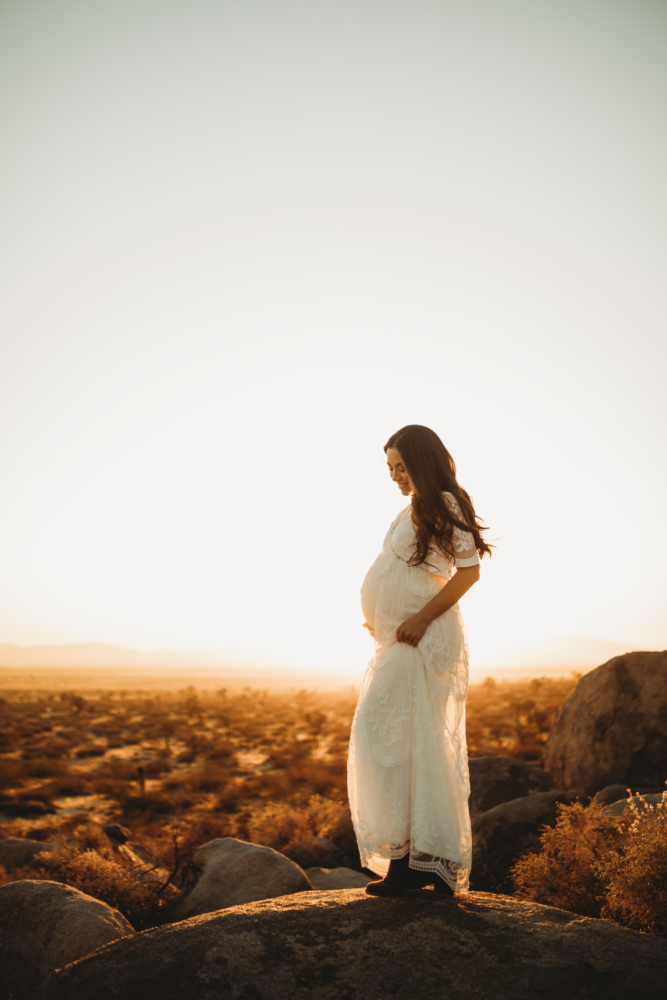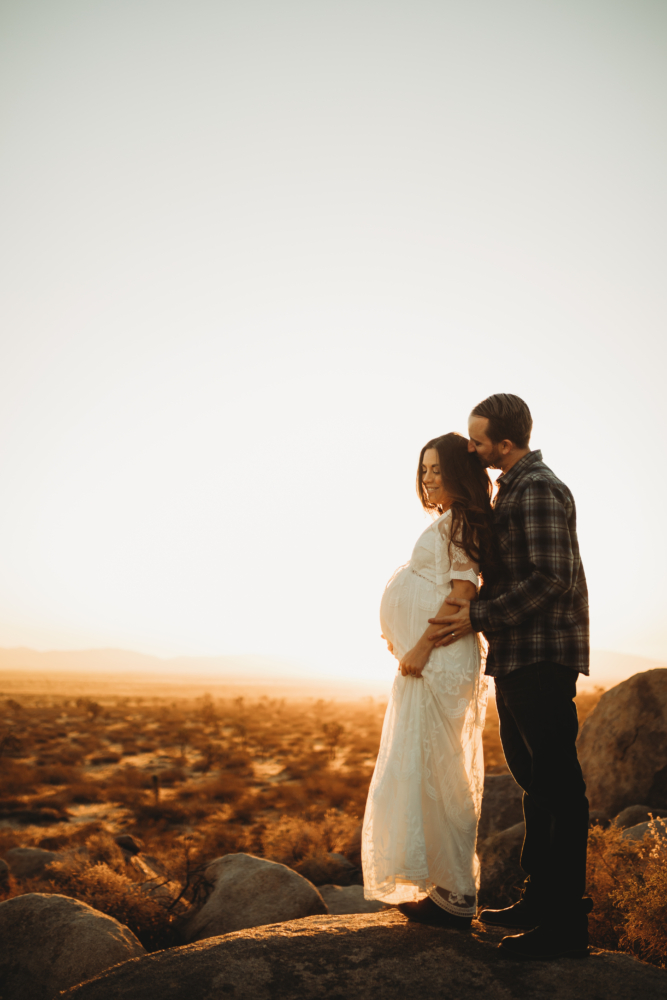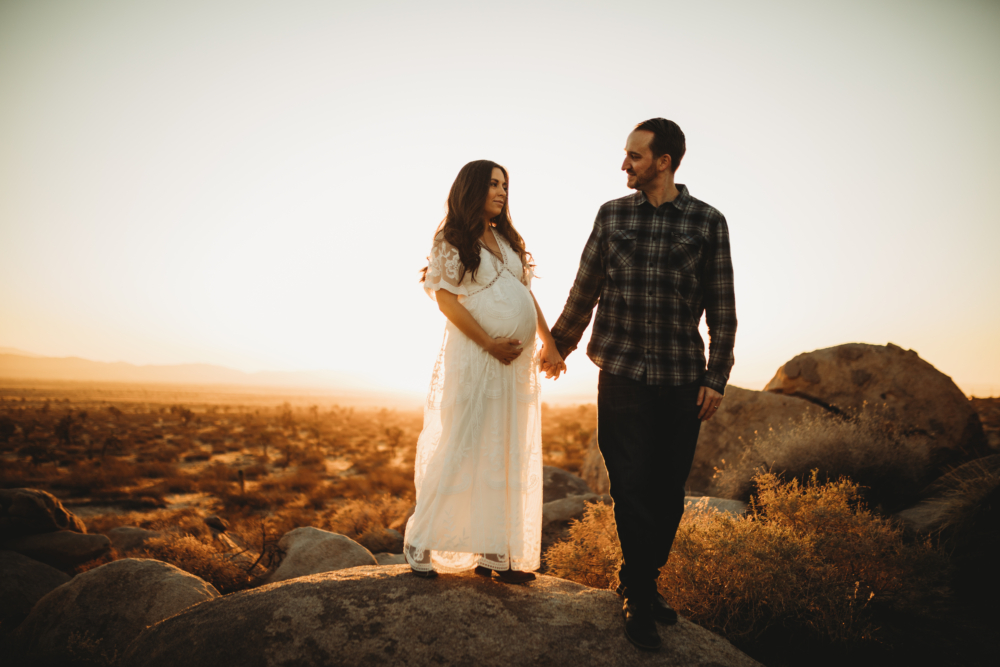 Clients who come to me for my vision and trust me to create images for them! It was a breath of fresh air!